What We Speak About When We #SpeakUP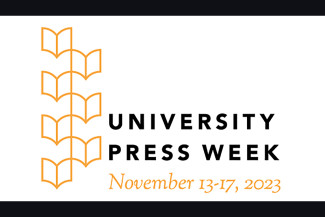 As one of the world's leading scholarly publishers and the oldest university press in the United States, Hopkins Press is devoted to sharing the benefits of discovery with the world. In a word, it is our mission to #SpeakUP. 
Every year, Hopkins Press publishes 110 journals and 150 books across a range of disciplines, and connects a global audience of readers to trusted knowledge from leading researchers, scholars, and educators. 
This week, we join the University Press Week Blog Tour with a new blog post each day offering a few insights into the Hopkins Press world, speaking to the questions of who, when, how, and where we #SpeakUP.
On Tuesday, we interview Ariana González-Stokas, author of Reparative Universities: Why Diversity Alone Won't Solve Racism in Higher Ed, with a focus on what it's like to #SpeakUP as a first-time author with a university press. 
Wednesday we offer a timely essay from the editor of Narrative Inquiry in Bioethics that discusses a new series of personal narratives from physicians, therapists, lab workers, health researchers, and more who have worked—or are currently working—to help the sick and injured receive healthcare during armed conflicts.
On Thursday, our colleagues from Project Muse will discuss the critical role the platform plays in the overall scholarly communications ecosystem, and how they add reach to authors and their publishers.
We will wrap up this year's University Press Week with some hometown pride on Friday, and showcase some of our favorite Baltimore bookstores. 
All of us at the Hopkins Press share a vision of a future where knowledge enriches the lives of every person, and we hope that during this week's UP Week Blog Tour, we're able to share with you a window on what we do, as well as the way that we do it. 
Login to View & Leave Comments
Login to View & Leave Comments