For Educators
Hopkins Press has a wide range of books that are perfect for course use.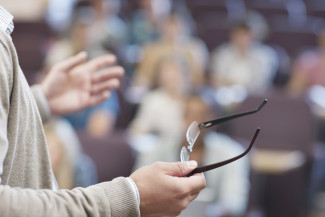 Resources
Hopkins Press has a wide range of resources for Faculty and Educators, from exam/desk copy requests, course adoption guides, and help with purchases for college bookstores.    Below are several links to our helpful resources. 
Exam/Desk & Specialty Requests
---
College Bookstores
If you would like to place an order, please contact Hopkins Fulfillment Services
1-800-537-5487 (8:30am-5pm M-F EST)
hfscustserv@jh.edu
Review Copies 
Are you from a media outlet looking for a review copy?  Please visit our media page for more information. 
Additional Resources
Looking for resources for a specific book?  Visit the book's web page and go to the Resource Section for all your needs. 
Course Adoptions
Looking for books to use in your class?  Take a look at our course adoption guides.