Can Fixing Dinner Fix the Planet? Short answer: Yes!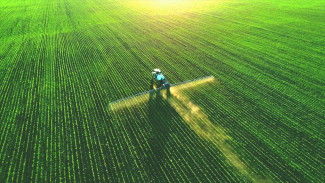 Two years ago, I embarked on the writing of my very first book. Coming from a field of expertise that values peer-reviewed scientific publications more than books, I did not think it was in the cards to consider authoring a book about my discipline and my experience working in that discipline. But here we are, and today, my JHU Press Wavelengths series trade book, Can Fixing Dinner Fix the Planet? will be released. The pandemic helped, unfortunately. It nudged me to sit still and put pen to paper.
Can Fixing Dinner Fix the Planet?
investigates the interactions among food systems, diets, human health, and the climate crisis. It draws on my experiences (along with my team and many colleagues) working and living in Africa, Asia, Europe, and the Americas. It describes how food systems must change to slow and reverse the stark trends we see with increased hunger and obesity, catastrophic climate change, and inequities. The book draws attention to the idea that the very nature of food and food systems can play a significant role in fixing these vexing challenges and bring communities together.
Food books abound—cookbooks by celebrity chefs (thanks Anthony Bourdain!), history of food and cuisines, and self-help diet books. My book does not delve into these areas much. It delves deep into politics and shows that if we take a "business as usual" path of how food systems have, are, and will operate, there will be significant negative consequences on human and planetary health. It provides examples of what can be done by the various actors like government and food and agriculture industries to promote healthy, sustainable, and equitable diets, sustain the earth's biodiversity, and protect the environment and all species living on the planet. And last, it raises readers' food and environmental literacy and empowers readers to take immediate and long-term changes by helping them make informed decisions when they walk into restaurants, grocery stores, farmers' markets, and their kitchens.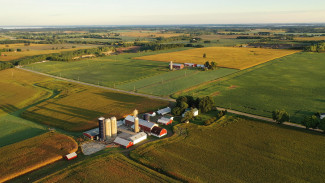 The book shaped the way I communicate my work. It is not easy to write about a complex topic like food systems and ensure that it inspires eaters, global experts in governments, and those working in and shaping food systems to make better decisions. I tried my best to bring to life some of my experiences working in different countries—from very poor to prosperous—and the experiences of those I have worked with and shared time within deeply rural and urban pockets of the planet. It provides a nuanced story that takes you away from computer and desk research to farmer's fields, families' kitchens, and United Nations' working forums.
I hope Can Fixing Dinner Fix the Planet? shows readers how our everyday diets are the products of massive, interconnected, and highly complex food systems that extend from the seedlings in a farmer's field to the global distribution and marketing networks that deliver food to our plates. These systems have direct and substantial impacts on poverty, the planet's natural resources, the nutrition of individuals and populations, the composition of the atmosphere, and social equity. They also are incredibly vulnerable to the climatic changes that we have already seen and that will accelerate in the future.
Order Can Fixing Dinner Fix the Planet? at the following link: https://jhupbooks.press.jhu.edu/title/can-fixing-dinner-fix-planet
Jessica Fanzo
is a Bloomberg Distinguished Professor and the director of the Global Food Ethics and Policy Program at Johns Hopkins University. She previously held positions at Columbia University, the Earth Institute, the Food and Agriculture Organization of the United Nations, the UN World Food Programme, Bioversity International, and the Millennium Development Goal Centre at the World Agroforestry Center in Kenya. She is a frequent contributor to media outlets including NPR, the New York Times, Reuters, and the Wall Street Journal. Fanzo is the author of Can Fixing Dinner Fix the Planet?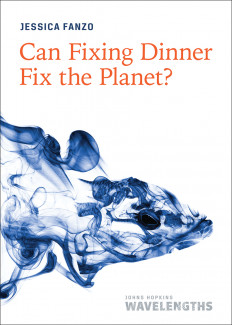 Login to View & Leave Comments
Login to View & Leave Comments