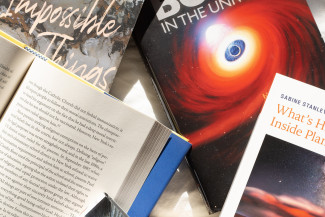 Featured Post
A Holiday Gift Guide for Hopkins Press Books
Save 40% on all books until December 8!
Read more
Filter
Can Fixing Dinner Fix the Planet? Short answer: Yes!
Two years ago, I embarked on the writing of my very first book. Coming from a field of expertise that values peer-reviewed scientific publications more than books, I did not think it was in the cards to consider authoring a book about my discipline and my...