Behind the Mirror – The Story of Autism Treatment Pioneer Jeanne Simons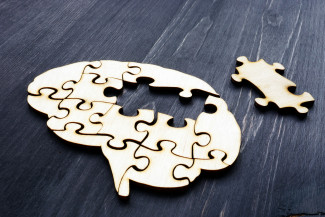 I met Jeanne Simons, the founder of the Linwood Children's Center for Autistic Children in Ellicott City in 1983, when I was entrusted with the job to help tease out and describe the different elements of the methods she had developed to successfully educate children, who until she started working with them in 1955 had been deemed untreatable. Professionals from all over the world came to visit and train at Linwood, the first center of its kind.
After a serious illness, she had handed over the day-to-day running of Linwood to staff she had trained and now only acted as a consultant. But it was feared that without her here to train and supervise staff and introduce outside professionals to her methods, they would not survive her. The book that resulted from a year's collaboration is "The Hidden Child".
During that time, Jeanne and I discovered a lot of commonalities, from our European roots–she was raised in Holland, I in Switzerland–our early background as teachers to our child-centered approach as therapists. This helped me better understand the elements of her method, but I also began to learn something about her life, though all her accounts initially concerned work she had done as a teacher and therapist. Then one day she gave me a number of yellowed pages that contained not another case history, but a vignette from her own early life. It left me deeply puzzled, because the child in the story, the five-year-old Jeanne, was unmistakably autistic. After some hesitation, I asked her whether I was wrong and was stunned when she calmly confirmed my diagnosis. She had obviously wanted me to know what few people did, that she was herself on the autism spectrum, though she had only realized this when she was already middle-aged.
Through my research for the book I had met a number of adults with autism, some of them high functioning and professionally accomplished, but all of them easily identifiable as being on the spectrum, either because of their behavior or their effect. But at least outwardly Jeanne didn't display any of the diagnostic criteria of autism. Yet as she shared further autobiographical pieces with me, there was no doubt at all. She had obviously struggled with the impact of autism all her life and was continuing to do so, all the while doing trailblazing work in the field. Not only were colleagues and most friends unaware of her challenges, even her family, where from an early age she was considered the responsible one, only realized the significance of some of her behaviors as a child when they had the opportunity to observe children at Linwood.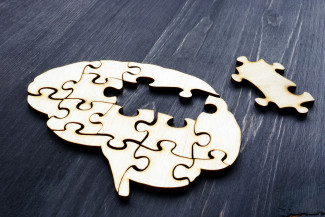 The more she told me, the more convinced I became that in addition to her treatment methods, she had something else just as valuable to contribute to the field of autism. She eventually agreed and put me in charge of getting her story out.
Jeanne's life resembles an adventure story with the most amazing twists and turns. That alone makes her story a fascinating read. But what makes this ground-breaking account so important and valuable to the field of autism is that as a trained professional, she had the vocabulary to vividly describe the assault of sensory and emotional stimuli to which individuals with ASD are exposed. Some of her coping mechanisms were uniquely hers, but a number of them can be observed with almost all children on the spectrum. Moreover, her ability to recall and describe all of them in detail as she had experienced them throughout her life with an adult's insight and a professional's knowledge, is unprecedented in the autism literature.
In telling her story she speaks for those who have no words of their own. She demonstrates that what looks like aberrant behavior is neither willful nor bad, but is a reaction to unbearable pain and/or a way to deal with it. If understood, such behaviors can slowly be shaped to guide a child towards more functional ways of dealing with the outside world.
Her message is clear: all individuals struggle to survive the best they can. Those on the spectrum face daunting obstacles, but if they are accepted and supported they can develop their potential and become integrated into society instead of having to vegetate in isolation.
In her own life, and with every child she worked with, Jeanne Simons demonstrated that there is hope. Her account illuminates all aspects of autism from lived experience from the inside out, while demystifying it at the same time. By bookending Jeanne's story with information about developmental and diagnostic criteria as well as a discussion of treatment modalities and etiology,
Behind the Mirror
educates a general public as well as providing insights and tools to caregivers, educators, and health care professionals.
Order
Behind the Mirror: The Story of a Pioneer in Autism Treatment and Her Work with Children on the Spectrum
at the following link:
https://jhupbooks.press.jhu.edu/title/behind-mirror
Sabine Oishi, PhD,
was educated first as a teacher and then as a child psychologist at the University of Geneva. She earned her PhD in child development and family therapy from the University of Maryland. She has worked as a teacher, researcher, and therapist both in Switzerland and the United States. With Jeanne Simons, she was the coauthor of The Hidden Child.
Behind the Mirror: The Story of a Pioneer in Autism Treatment and Her Work with Children on the Spectrum
is the life story of Jeanne Simons as told to and with commentary by Dr. Oishi.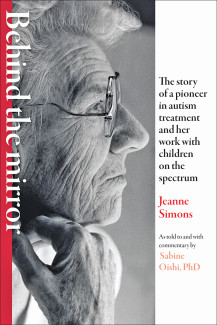 Login to View & Leave Comments
Login to View & Leave Comments