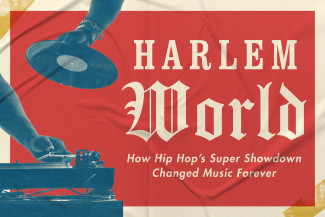 Featured Post
Harlem World: A Hip Hop Playlist through History
Listen your way through the history of hip hop through this playlist curated by Jonathan Mael, author of Harlem World.
Read more
Filter
It's About the Regions
Writing a book that is designed to be both a textbook and a reference volume requires a strong bridge between the two objectives. For Across This Land the bridge is regional geography, which is basically an orderly way of keeping track of things geographically...