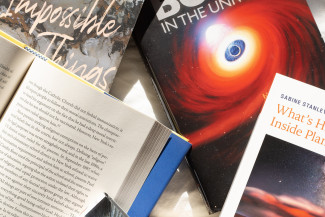 Featured Post
A Holiday Gift Guide for Hopkins Press Books
Save 40% on all books until December 8!
Read more
Filter
Hopkins Press Staff Members Receive JHU Diversity Award
Johns Hopkins University Press is honored to announce that staff members Diem Bloom and Davida Breier have received a 2023 Diversity Recognition Award from the Johns Hopkins University's Diversity Leadership Council (DLC). This award acknowledges outstanding...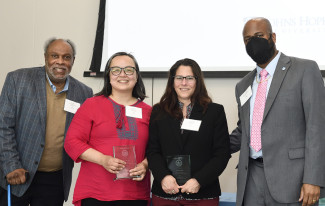 JHUP Staffer Wins Prestigious Award
In the fall of 2012, JHUP Journals Production Editor Kristopher Zgorski launched a new blog focused on crime fiction, one of his personal passions. Last night, he received the Raven Award from the Mystery Writers of America for his contributions to the genre...