University Press Week Bookseller Spotlight: Greedy Reads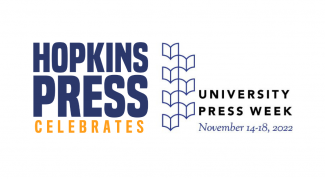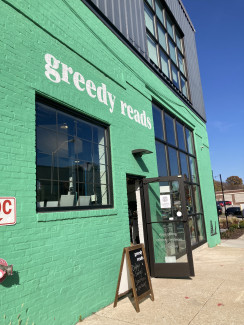 Our week-long celebration of University Press Week concludes with a spotlight on one of our favorite local booksellers. Greedy Reads has two locations here in Baltimore - in Fells Point at 1744 Aliceanna St and in Remington at 320 W 29th Street - just a few short blocks from Hopkins Press HQ.
Independent bookstores are valuable local resources that are vital to our communities. Shopping locally is better for our community - and better for the environment. 

Greedy Reads owner Julia Fleischaker gave us some history about her shops and why she feels local booksellers and University Presses are kindred spirits.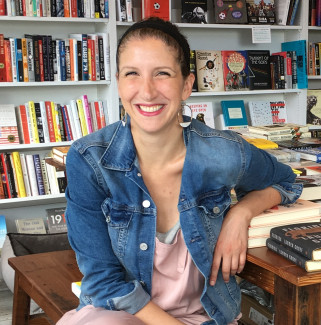 How long has Greedy Reads been in business? 
The first Greedy Reads opened in Fells Point in March 2018. We opened in Remington in November 2019. It's been quite the (almost) five years!
How did you think of the shop name? 
I always considered Greedy Reads to be an aspirational name. I thought of the feeling that my favorite bookstores always gave me -- I wanted to touch everything, buy everything, read everything -- and do my best to recreate that feeling for someone else.
Did you always want to open a bookstore? How did bookshop ownership come into your life? 
I would say that bookstore ownership didn't seem realistic enough to even be a dream for most of my life! That said, books themselves have played a huge role in my life. I spent 20 years working in the publishing industry in New York; I've never not been surrounded by books, and that's a beautiful thing.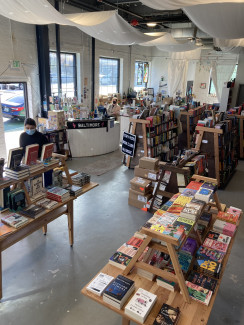 What makes working with University Presses different or special than other publishers? 
University Presses remind me of indie bookstores; curated selections and passionate readers.
What are you currently reading / What are you currently recommending to your friends to read? 
We're heading into the hectic season, so I'm leaning on shorter novels, essay collections, and books I can dip in and out of. Currently, that's Koshersoul by Michael Twitty, Black Folk Could Fly: Selected Writings by Randal Kenan, and My Phantoms by Gwendoline Riley.
Login to View & Leave Comments
Login to View & Leave Comments