Hopkins Press Internship Program Enters its 2nd Year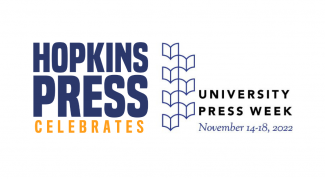 #NextUP: The Hopkins Press Internship Program
Why an internship program? 
Justice, equity, diversity, and inclusion (JEDI) are fundamental parts of the Hopkins Press culture. Our internship program was started as a proactive way to attract diverse talent to the field as well as an active way to support the talent we already have. Publishing internships are historically unpaid, which excluded many people from accessing these opportunities. Publishing hiring, in turn, was often limited to specific educational backgrounds which excluded different types of talent from participating. Recognizing the intersectional issues that have led to a lack of diversity within publishing, we intentionally prioritized first-generation and limited-income applications. We also aim to bring about change within our own organization by inviting our staff to learn alongside our interns and develop professionally through their contributions to the program. Our hope is that graduates of the program come to value our publishing mission to bring the benefits of discovery to the world and all who participate have the tools to advance JEDI throughout their careers. 
What do the interns do? 
Participants are introduced to the world of academic publishing by working alongside staff from the Hopkins Press Books and Journals divisions, Hopkins Fulfillment Services (HFS), and Project MUSE. The program touches upon the areas of content acquisitions and production, customer service and fulfillment, finance and sales, marketing and publicity, and rights and technology. Interns are paid $15/hour and commit to completing up to 150 hours of learning, hands-on work, and group projects during the academic year.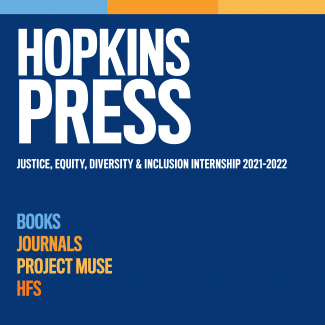 Hopkins Press JEDI Internship Catalog
As part of their year-long experience with Hopkins Press, the 2021–2022 intern cohort published a catalog that speaks to our shared goals. Our interns offered personal reflections on their experience with Hopkins Press and their own curated selections of scholarly books and journals that directly spoke to their individual perspectives on justice, equity, diversity, and inclusion: 
What's #NextUP: Welcome our 2022–2023 interns!
Hopkins Press is pleased to welcome the 2022–2032 Internship Cohort: Aliza Li, Roxanne Peralta, Fatihah Ullah, and Taylor Young. These talented JHU juniors and seniors are majoring in Computer Science, International Studies, Writing, Spanish, Economics, and more. We are looking forward to learning with and from this bright group of publishing enthusiasts.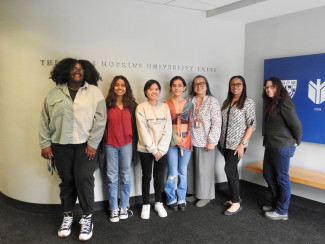 (L-R) Taylor Young, Fatihah Ullah, Aliza Li, Roxanne Peralta and the Internship Program Coordinators: Diem Bloom (Director, Publishing Operations), Julia Lynton-Brown (Director, People, Culture &Equity), Davida Breier (Co-Director, Books Marketing & Sales and Director, HFS). 
Login to View & Leave Comments
Login to View & Leave Comments