Michael P. Steinberg on Richard Wagner and German Antisemitism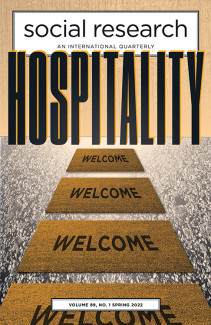 The Spring 2022 issue of Social Research: An International Quarterly includes a paper by Michael P. Steinberg, a professor of History, Music, and German Studies at Brown University. The article, titled "The Narcissism of Major Differences: Richard Wagner and the Peculiarities of German Antisemitism," examines the role of Wagner's operas in helping formulate modern racial antisemitism. We interviewed Steinberg to gain insight into the complexities underlying the impacts of Wagner's operas, as well as learn about Steinberg's academic life and recent publications.
You are a Professor of History, Music, and German Studies. How did your academic journey bring you to combining these disciplines?
That story certainly begins with my German Jewish family and especially with my parents, who were born in Germany in the 1920s and left as children during the early years of the Nazi regime, ending up in the United States after periods in Belgium, France, and Cuba. I've been driven to understand the major political events of the 20th century, Europe's descent into fascism and its reconstruction after 1945, and in this context the role of cultural and intellectual heritages as well as their necessary critiques. Politics is shallow without culture, but culture without politics can quickly become irresponsible. And that holds for music as well, which is so important to German cultural history, essential to what we usually call identity.
In your paper, "The Narcissism of Major Differences: Richard Wagner and the Peculiarities of German Antisemitism," you investigate whether Wagner's operas fostered a new national mythology in Germany which displaced intra-Christian differences that had divided the country since the Protestant Reformation onto German Jews. For those readers who might not be familiar with Wagner's work, can you discuss the role his operas may have played in this displacement and its consequences?
I am always learning how important Wagner was in shaping German identities and imaginations. The problem, as I asserted in my book The Trouble with Wagner (Chicago, 2018), is that he tells deep truths and deep lies at the same time. He imparts nuanced emotional and psychological wisdom. He revolutionized music (not only for the so-called classical tradition but for the future of what became film music, for example), and he helped formulate modern racial antisemitism. These dimensions must all be processed together. The national project in Germany-- creating a unified political nation, culminating in the unification in 1870-- depended on the overcoming of intra-Christian difference. Germany in 1870 was about two-thirds Protestant and one third Catholic. Mainstream argument holds that this divide was either unproblematic and/or resolved in an era of secularization. I disagree and hold that the Wagner operas explore the problem of cultural difference with their customary depth-- AND with their complex combination of truth and lies. 
Your paper is published in the Spring 2022 issue of Social Research, which focuses on the concept of hospitality. Can you discuss the role hospitality plays in your essay, specifically regarding the concept of Heimat?
Hospitality depends on a host/guest relationship, which is one of the most important human relationships and essential to such instances as the integration of refugees-- a challenge, by the way, that Germany in the 21st century has risen to with impressive success. But this relationship doesn't extend to the category of citizenship or to sustainable social and political policies. When the idea or feeling of Heimat, of homeland or feeling at home, or of belonging to the nation because of a privilege of birth strays into political ideology (birth, or natio, being the root word of nation), the limits of hospitality become clear. 
Related to your paper's subject, can you tell us about the recently opened exhibit you curated, "Richard Wagner and the Nationalization of Feeling" at the Deutsches Historisches Museum? How did the exhibit come together, and what do you hope visitors will take away from it?
This was the English translation we agreed on. The exhibition's German title is "Richard Wagner und das deutsche Gefühl," meaning literally both 'Wagner and German Feeling" and "Wagner and Feeling German." Our challenge was precisely to show how important his works were in the shaping of national feeling in 19th-century Germany. We organized the exhibition more or less chronologically according to four basic emotions: alienation, eros, belonging, and disgust. 
You are a historian, and the story that you're telling in your essay is mostly historical. But you also signal that it has takeaways for our own time. What are some of them?
Well, the great cultural historian Jakob Burckhardt once said that history is what one age asks of another. We always start from a set of concerns, which in no way compromises objectivity; on the contrary. Like so many others I am deeply concerned today about the fragility of the post-1945 world and its fraught promises of progress, equality, and justice. The nationalisms and racisms forged in the 19th century seem back with a vengeance in multiple global contexts. Their alternatives, namely a politics of plurality, openness, and reason, face dark challenges. 
What's next for you, research-wise? What are you working on currently?
I have just published a book called The Afterlife of Moses; Exile, Democracy, Renewal (Stanford 2022). It contains chapters on modern Europe, the United States, and Israel with regard to the challenge I mention above: the formation of just societies and politics with the possibility to transcend cults of origin, essence, and the drive to collective mythologization. I am currently beginning a kind of sequel on the affective life of democracy.
---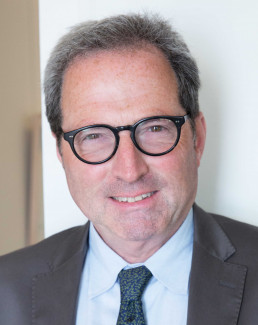 Michael P. Steinberg is the Barnaby Conrad and Mary Critchfield Keeney Professor of History, and Professor of Music and German Studies at Brown University in Providence, Rhode Island, USA. From 2016 to 2018 he served as president of the American Academy in Berlin. At Brown he served as the founding director of the Cogut Center for the Humanities (2005-2015), as Vice Provost for the Arts (2015-16), and on the Academic Priorities Committee in 2019-20. He was member of the Advisory Board of the Consortium of Humanities Centers ad Institutes (CHCI) between 2006 ad 2016 and serves as a board member of Bard College Berlin as well as the Barenboim-Said Foundation USA.
His books include The Afterlife of Moses: Exile, Democracy, Renewal (Stanford, 2022), The Trouble with Wagner (Chicago, 2018) as well as the edited volume Makers of Jewish Modernity (Princeton, 2016; winner of the National Jewish Book Award for non-fiction); Listening to Reason: Culture, Music, and Subjectivity in 19th-Century Music (Princeton, 2004), and The Meaning of the Salzburg Festival (Cornell, 2000), of which the German edition (Ursprung und Ideologie der Salzburger Festspiele; Anton Pustet Verlag, 2000) won Austria's Victor Adler Staatspreis in 2001.
Educated at Princeton University and the University of Chicago, he has been a visiting professor at these two schools as well as at the Ecole des Hautes Etudes en Sciences Sociales in Paris and National Tsing-hua University in Taiwan. He was a member of the Cornell University Department of History between 1988 and 2005; a fellow of the American Academy in Berlin in 2003 and at the Wissenschaftskolleg zu Berlin in 2015-16. He is the recipient of fellowships from the John Simon Guggenheim Foundation, the American Council of Learned Societies, and the National Endowment for the Humanities. Between 2009 and 2013 he served as dramaturg on a co-production of Richard Wagner's Ring of the Nibelung at the Berlin State Opera and the Teatro alla Scala, Milan. He is curator of the exhibition "Richard Wagner and the Nationalization of Feeling" at the German Historical Museum in Berlin (April – September 2022).
Login to View & Leave Comments
Login to View & Leave Comments