Bruce Schulman on the Decade Book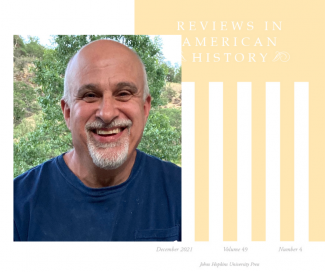 Joining us today is Dr. Bruce Schulman. Dr. Schulman is the William E. Huntington Professor of History at Boston University, and has authored three books: From Cotton Belt to Sunbelt (N.Y.: Oxford University Press, 1991); Lyndon B. Johnson and American Liberalism (Boston: Bedford Books of St. Martin's Press, 1994); and The Seventies: The Great Shift in American Culture, Politics, and Society (N.Y.: Free Press, 2001). Dr. Schulman also directs the Institute for American Political History at Boston University and is a contributor to the New York Times, the Washington Post, the Los Angeles Times.
Dr. Schulman's essay, "Islands in Time, Or How I Learned to Stop Worrying and Love the Decade" appears in the latest issue of the journal Reviews in American History. The essay is a comprehensive look at the Decade Book as a literary genre, and traces its history and cultural influence over the last century. Dr. Schulman talks with us about his piece and his own experience writing a decade book on the 1970's. 
Login to View & Leave Comments
Login to View & Leave Comments