Hopkins Press
Internship Cohort 2021 - 2022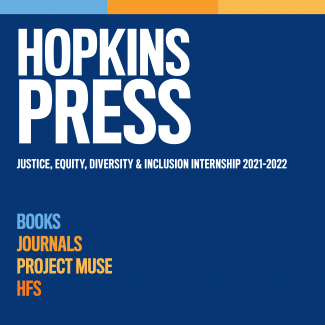 Hopkins Press DEIA Internship Catalog
---
Cohort for 2021 - 2022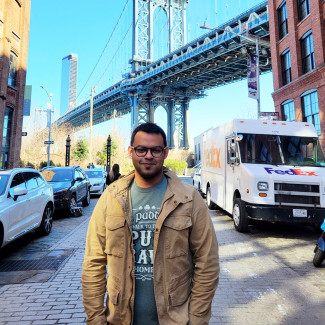 Arafat Kabir
MBA candidate, Johns Hopkins Carey Business School - May 2, 2023
The opportunity to work at a celebrated university press and gain a behind-the-curtain look at what goes into publishing a book motivated me to apply to JHUP's inaugural internship program. However, I ended up gaining more than just that. I came to appreciate that no two tasks are any less important than the other. Whether it is the creative process of book design or the seemingly unending work to fix the metadata, everything done at the Press contributes to the production, propagation, and preservation of knowledge. Having to rotate through the four major departments within the Press, I was able to assess what excites me the most. However, I am still unable to pick one team because I loved collaborating with the editorial, Project MUSE, and the marketing teams equally. I even found updating the metadata enjoyable because it is the quickest way to get a handle on a book. I did not spend as much time with the Hopkins Fulfillment Services and the Finance team.
Perhaps I will use this as an excuse to return to the Press again! Even if it does not happen, I will take solace knowing that I have made new friends and professional contacts who share my passion for books. More importantly, we fight for democratizing the publishing industry to lower the barrier for new-generation talents. The DEIA catalog is but one demonstration of that collective effort that I was a part of.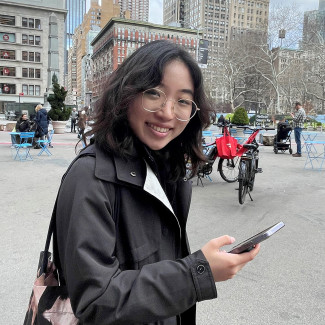 Iris Lee
Writing Seminars and Psychology, Johns Hopkins undergraduate class of 2024
Before joining the internship program, I'd used Project MUSE regularly for its accessible, high quality scholarship. I'm grateful to have been a part of the inaugural program to see just how the Press makes this happen. The annual conference MUSE Meets, for example, is such an important platform for discussions of equitable access between stakeholders in all areas of publishing. I also got to create my own MUSE in Focus page with a fellow intern — I'm excited to have had a hand in curating more content to be freely available. Through these and many more projects and sessions, I learned about all the different divisions that work together to disseminate important, interdisciplinary humanities scholarship to a global audience. 
All throughout, I had a network of mentorship and support that will extend beyond the program. I've had the pleasure of meeting people from different divisions who were eager to respond to our many questions. Diem and Davida worked so hard to make us feel heard and accommodate our schedules. Because of this I feel the program is truly structured around the DEIA principles. The final project was a culmination of the program, a creative space for us to fill with each of our perspectives. I had a lot of fun finding resources on a specific interdisciplinary interest of mine, which JHUP provided readily. Most of all, I've had the pleasure of working with my talented fellow interns and I can't wait to see what they've accomplished.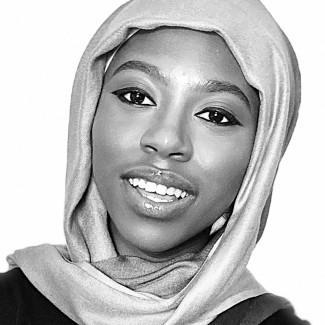 Habiba Matumla
Writing Seminars, Johns Hopkins undergraduate class of 2023
My time at the Johns Hopkins University Press (JHUP) as an intern has been one of the most educational and valuable experiences I have had so far. It has been an honor to be one of the students in JHUP's inaugural intern cohort. During my time at JHUP, I have developed my research skills, learned how to edit a manuscript, and gained enlightening insight into how some university presses acquire and publish titles. I have really loved learning about the marketing side of publishing in particular through different projects designed to teach me how to gather and communicate information about books and journals efficiently. It was such a wonderful challenge to learn how to categorize titles by content in order to make them accessible for people searching for specific works.
Every assignment I have completed as an intern has taught me how to think complete tasks with the goal of preserving and disseminating scholarly knowledge. My interest in working in publishing has only grown since interning at the Press, and I will forever be grateful to my past self for taking a chance and filling out the job application!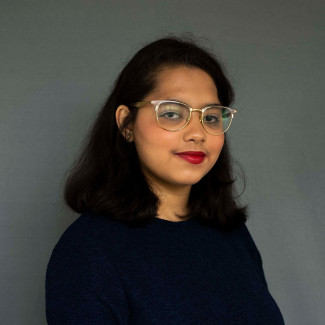 Leyra Espino-Nardi
History & East Asian Studies, Johns Hopkins undergraduate class of 2025
Participating in the internship at JHU Press has been one of the most fulfilling experiences of my freshman year of college. I greatly appreciated the opportunities for flexible work, as well as the chance to work with amazing professionals and leaders. The Press is deeply committed to a supportive culture, and it can be felt in everything that the Press does, from mentoring, to an open-plan physical space.
Further, it is an ever-changing community, which is full of bright minds seeking to improve themselves and others. I couldn't be happier or more grateful to be part of a community like the Press. In fact, the Press has given me the inspiration and motivation to improve my own writing and further pursue a love of the written word. It has also impacted me academically in that completing this internship has made me more dedicated to seeking out courses that challenge me intellectually, particularly in fields I have far less experience with academically. As I enter my second year of college this fall, I eagerly look forwards to expanding my horizons in cultural and social history, and likewise, continuing the work I've started at the Press: educating and inspiring others to improve society for all.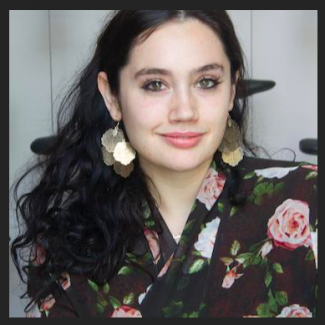 Samantha Neugebauer
Writing Seminars, MFA, May 2022  
As a graduate student, I have done my fair share of internships. In other internships, I often felt like I was there to perform the most tedious tasks without much oversight or direction. If there was any learning, it arrived through osmosis or Autodidacticism. At JHUP, I've had a very different experience. This internship felt more like an apprenticeship. My projects were assigned with intentionality. There was a balance between working and learning. Furthermore, I was not only introduced to experts in the publishing field, but they spent real time with me, answering my questions and telling me about their career highlights and lows. Everyone was so generous. 
As a first-generation college graduate, I also appreciated JHUP's focus on equity, justice, and inclusion. In every other office I've worked in, folks from diverse and low-income backgrounds are pressured to remake or compress ourselves so that we do not discomfort the Professional-managerial class. At JHUP, our various backgrounds were acknowledged, and excellence and professionalism was still demanded of us. 
Furthermore, this internship has reminded me of what kind of person I want to be in the workplace. No matter where I work or how important I might think my own projects are, I will always make time for my colleagues, especially young colleagues and interns.