Meet Hilary Bok, Ph.D.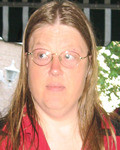 Hilary Bok, Ph.D., is a professor of bioethics and moral and political theory at the Johns Hopkins University and a faculty member at the Berman Institute of Bioethics. She is author of Freedom and Responsibility.
Published Works
Personal Identity and Fractured Selves
Perspectives from Philosophy, Ethics, and Neuroscience
edited by Debra J. H. Mathews, Ph.D., M.A., Hilary Bok, Ph.D., and Peter V. Rabins, M.D., M.P.H.