The Study of Poetry: A National Poetry Month Collection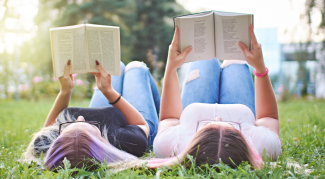 April is National Poetry Month, a time dedicated to celebrating the art of poetry. Johns Hopkins University Press journals publish not only poems themselves, but also a wealth of scholarly analysis about poetry. To commemorate this annual celebration, we have put together a list of journal articles studying poetry: examinations of poetry's political impacts, accounts of poetry's place in medicine, essays on the historic roles of poetry, philosophy on artificial intelligence's ability to appreciate poetry, and more. The papers below have all been made freely available through the month of April.
In case you missed it, check out our earlier National Poetry Month post: a collection of poems published in Hopkins Press Journals.
 
Abstraction, Intuition, Poetry
Christopher Nealon
ELH
Volume 88, Number 2, Summer 2021
Relentless Whoosh: Poetry of Ongoingness
Mark Halliday
The Hopkins Review
Volume 13, Number 2, Spring 2020
Conspicuous Erudition: The new black poetry
Jerome Ellison Murphy
The Yale Review
Volume 108, Number 1, Spring 2020
"Profound Courtesy": Literature and Poetry in Medicine
Tim Harlow
Literature and Medicine
Volume 38, Number 2, Fall 2020
"A.I. Richards": Can Artificial Intelligence Appreciate Poetry?
Jon Phlean
Philosophy and Literature
Volume 45, Number 1, April 2021
"Indian Kids Can't Write Sonnets": Re-membering the Poetry of Henry Tinhorn from the Intermountain Indian School
Michael P. Taylor and Terence Wride
American Quarterly
Volume 72, Number 1, March 2020
The Discontinuity of American Poetry
Edward S. Cutler
Poe Studies
Volume 53, 2020
Latin American Cancer Poetry: Medicine, Political Violence and Collective Memory
Daniel A. Romero Suarez
MLN
Volume 136, Number 2, March 2021
"Towards a New Oceania": On Contemporary Pacific Islander Poetry Networks
Craig Santos Perez
College Literature
Volume 47, Number 1, Winter 2020
Playing it Real: Nonsense Poetics, Identity, and African American Poetry for Children and Young Adults
Wynn Yarbrough
Children's Literature Association Quarterly
Volume 46, Number 2, Summer 2021
Login to View & Leave Comments
Login to View & Leave Comments