Rebecca Natow on why Higher Education bills pass in Congress - and why they don't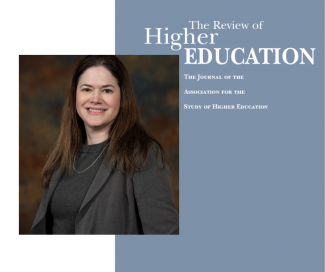 This week, we are joined by Dr. Rebecca Natow, Assistant Professor of Educational Leadership and Policy at Hofstra University, where she is also the director of the Higher Education Leadership and Policy Studies program. Dr. Natow is an expert on higher education policy and has conducted extensive research on the U.S. Department of Education's rulemaking process, performance-based funding for higher education, federal higher education policymaking, and research utilization in the creation of federal regulations. She joined Hopkins Press to speak about her legislation research recently published in  The Review of Higher Education, "Understanding Higher Education Bill Success in the United States Congress". 
To find out who your elected officials are, see the search pages USA.gov or My Reps.
Login to View & Leave Comments
Login to View & Leave Comments