We envision a future where knowledge enriches the lives of every person.
At Hopkins Press, our vision - that every person's life be strengthened by knowledge - serves to energize us every day. Whether through our expansive book collection, broad catalog of scholarly journals, or immersive library of information with Project MUSE®, we strive to bring knowledge to life and welcome everyone to embark on a new journey.

Inspiration
We strive to put forth new ideas and bursts of creativity that ignite ingenuity and propel us forward, honoring the spirit of innovation.

Diversity, Equity, Inclusion & Access
We are dedicated to building antiracism and inclusion into our culture and products by adopting inclusive and equitable hiring practices, and publishing titles spanning from antiracism to LGBTQ rights by an inclusive array of authors and researchers. 

BOLDNESS
At Hopkins Press, we work hard to publish courageously, champion academic freedom and give voice to groundbreaking ideas.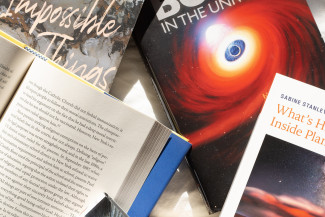 Featured Post
A Holiday Gift Guide for Hopkins Press Books
Save 40% on all books until December 8!
Read more